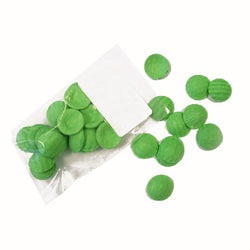 Tua Viso Sponges (30 pcs)
Pack of 30 Tua Viso replaceable sponges.

These are hand washable - we recommend an anti-bacterial hand wash.

Not suitable for Tua Tre'nd
-- only use with Tua Viso.
Customer Reviews
05/03/2023
Elena R.

United Kingdom
Great
Easy to use Good value for money Fast delivery
27/08/2022
Jane F.

United Kingdom
Excellent
It is a wonderful experience, will use this service again and again
30/06/2022
Susan R.

United Kingdom
Great service
Sponges are what I need for my Tua Viso. Very fast delivery and service thank you.
20/04/2020
Christine B.

United Kingdom
Should use postal service as Hermes had them in there system a long time
Some are a bit thick
20/04/2020
Hold Back Time
Hi Christine, thanks for your feedback, we've been unable to use Royal Mail recently (unfortunately) because of Covid-19, but will be reinstating usual Royal Mail deliveries asap! Hermes have been fine for most deliveries but have been slow for one or two. I'm very sorry that you have been affected and for the inconvenience caused by the delay. Warm regards, Tina
24/11/2019
John S.

United Kingdom
Satisfied customer.
A satisfactory purchase and most efficient.